Projects
The following are a few of the projects that PCSE has done:


---
Brant Street Townhouses
Location: San Diego, CA
Owner/Developer: Medina Investment Developments
Architect: McGeough LaFrance Architects
Four 2,000 square foot, three story wood framed homes over masonry basements and a series of retaining walls constructed on a tight, sloping 5,000 square foot site.
---
Cubic
Location: San Diego, CA
Owner/Developer: Cubic, Inc.
Architect: Hurkes Harris Design Associates, Inc.
Contractor: Starrett Construction, Inc.
Provided the design of exterior facade improvements and site retaining walls.
---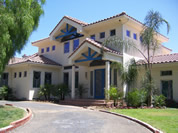 Leslie Residence
Location: La Jolla, CA
Architect: William R. Leslie, AIA
Extensive remodel of existing residence. Features steel moment frames to accomodate large window areas and exposed tube steel trusses to allow for vaulted ceilings over a large, two-story open central living space.
---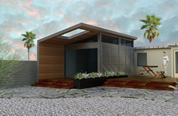 Montagne-Mills Residence Master Bath
Location: San Diego, CA
Architect: Point of Departure
Addition of a 200 square foot prefabricated steel frame building on pad footings, which serves as a master bathroom.
---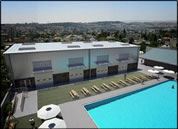 Peninsula Family YMCA Gymnasium
Location: San Diego, CA
Owner/Developer: Peninsula Family YMCA
Architect: Architects | Delawie Wilkes Rodrigues Barker
Contractor: Roel Construction Company, Inc.
Designed in conjunction with TKJ Structural Engineering, this is a 9,100 square foot steel moment frame gymnasium with attached storage structure. Estimated construction costs of $3.5 million.
---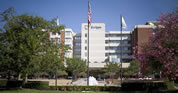 Scripps Health Center
Location: La Jolla, CA
Owner/Developer: Scripps Health
Architect: Childs Mascari Warner Architects
Provided support and anchorage for several pieces of medical, mechanical, and electrical equipment.
---
--- Under Construction - More Coming Soon! ---

---